Bed Bug Heat treatments
Our bed bug heat treatments can solve your bed bug infestation in as little as 24 hours. Eco-friendly and non-chemical treatment options available to fit your needs. Rock Pest Control is proud to offer revolutionary Bed Bug Heat treatments.
How Heat Treatments Work
The Rock Pest Control heat treatments use a simple process with dramatic results – a process that is both a technological and ecological breakthrough in treating partial and entire structures for bed bugs. The science behind these treatments is simple; the treatment works by raising the temperatures of an affected area to a level that is proven to kill bed bugs. The highest quality Convectex heaters and accessories are used to ensure the best treatment is performed.
The steps to heat treatment are very simple.
Increase temperatures of the affected area to 120-150 degrees.
Hold this elevated temperature for 6-8 hours
Monitor the temperature and seal any areas where heat can escape the area.
The Advantages of Heat Treatments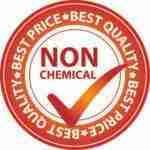 All-Natural, Non-Toxic, and Eco-friendly
Safe and Effective
Works quickly without the need for multiple treatments for a single problem
Saves money by reducing the number of treatments per bed bug sighting
No need to replace mattresses and furniture.
Rooms are operational within hours after the treatment instead of days or months with traditional treatments.